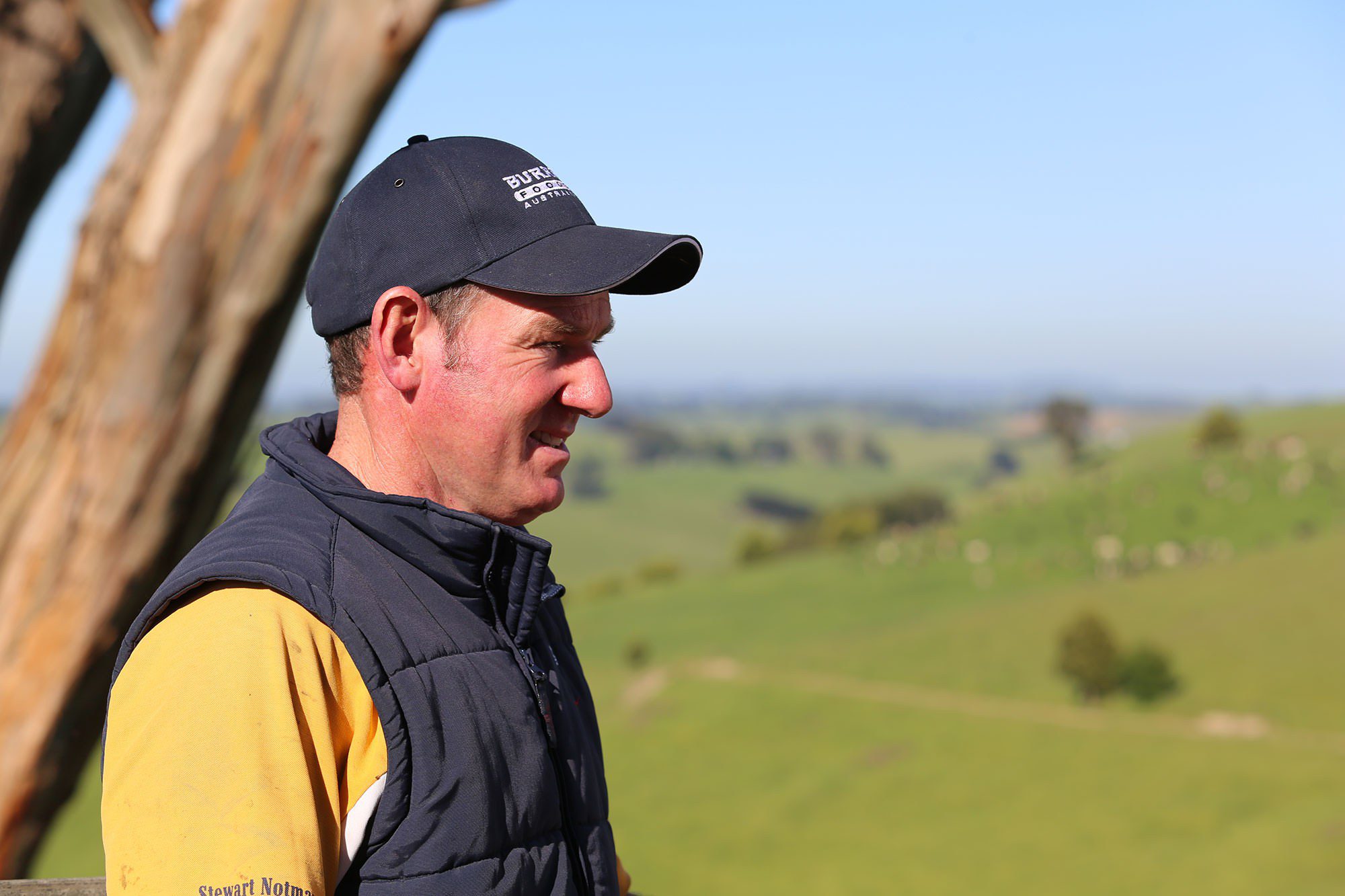 Meet some of our farmers
Many of our farming families have been on their land for generations. They love nurturing dairy cows and they're passionate about dairy farming the natural way, giving their cows the freedom to roam and graze on fresh grass all year round.
Our farms continue to stay at the forefront of ethical, sustainable farming practices ensuring their properties will be passed down to future generations.
At Pure Source, we understand our farmers are the lifeblood to a healthy dairy industry, which is why we always ensure they get paid fairly for their high quality milk.

Pure Rainwater + Fresh Green Grass = High Quality 100% Australian Milk
Pandolfo family farm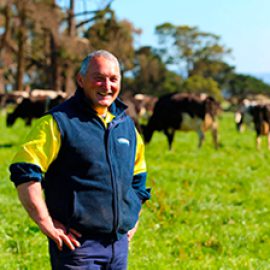 Rob & Marita Pandolfo
Lardner, Gippsland
Dairy farming is a great way of life for Rob and his family in Lardner, Gippsland. Together they care for 300 dairy cows, continuously providing a fresh patch of grass to ensure his animals are well fed and able to product the highest quality milk.
Farm by numbers
310 Holstein Friesians Cows
360 Acres of prime pasture
1.16 Acres per cow
25 Years farming experience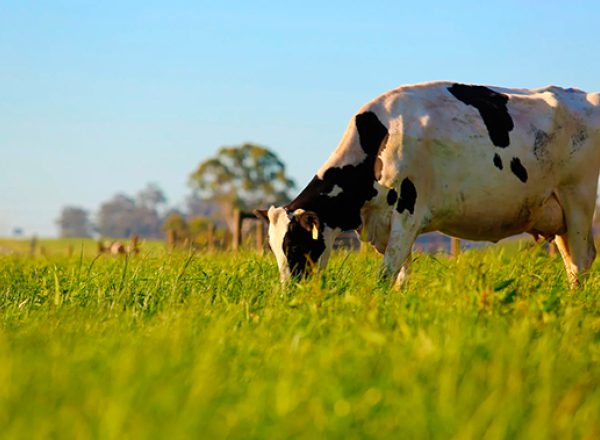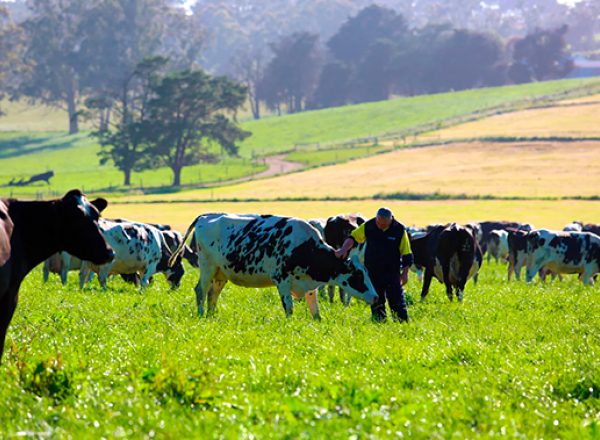 Joyce family farm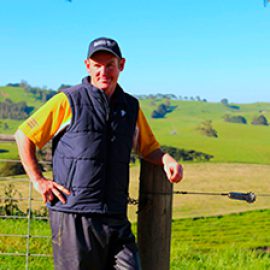 Peter & Larissa Joyce
Strzelecki, Gippsland
Peter believes his cows have a pretty good life. They spend the majority of their days eating fresh green grass, and resting in shady paddocks. Working on the Joyce farm is a family affair, with Peter's wife Larissa, young children and father actively involved on the farm day to day.
Farm by numbers
150 Holstein Friesians Cows
220 Acres of prime pasture
1.47 Acres per cow
22 Years farming experience