Pure Source Milk products to be manufactured by sustainable energy sources.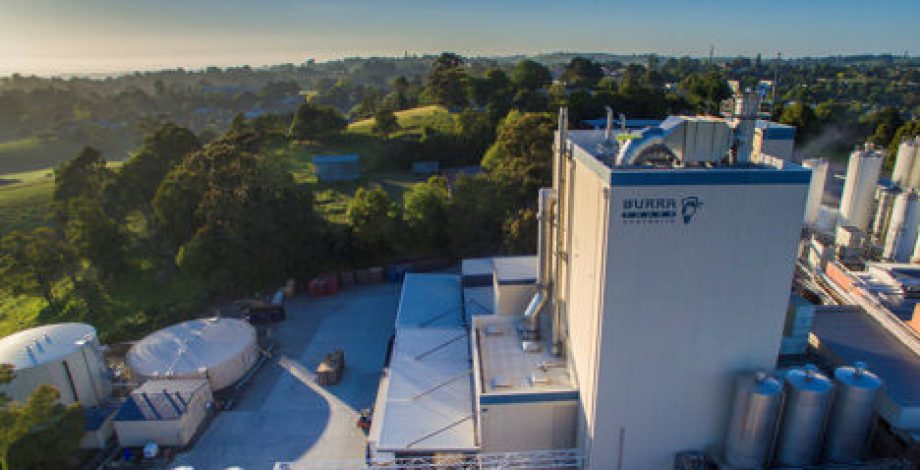 The dairy company behind Pure Source Milk, Gippsland based dairy processor Burra Foods, has today announced that they have entered into a large-scale Renewable Corporate Power Purchase Agreement (PPA) with Melbourne-based energy retailer Flow Power. The deal will bring Burra Foods closer to meeting its ambitious energy efficiency goals, and give the business direct access to secure low-cost renewable energy over a ten year period. The renewable power, sourced from Ararat Wind Farm, is expected to deliver annual savings in excess of 20 per cent and can be used in real time to offset grid electricity consumption.

"As a business, Burra Foods has very bold sustainability targets and we have invested heavily in renewable energy solutions that fit our usage demand," said Burra Foods General Manager Supply Chain and Manufacturing Stewart Carson.
"Partnering with Flow Power and sourcing a steady supply of clean, renewable energy is a major step toward our facility being powered by 100 percent renewable energy. We remain committed to playing our part in sustainable dairy manufacturing," he said.
During peak periods, Burra Foods can receive up to 1.5 million litres of fresh farm milk for processing every day. The dairy manufacturer required an energy solution that would support its rigorous production schedule and improve its energy efficiency.
Matthew van der Linden, Managing Director of Flow Power, comments: "We look forward to working with Burra Foods and are pleased to welcome them as a customer. Traditionally, the dairy industry is a heavy power user that requires a significant amount of power at all stages of the supply chain. This agreement will deliver reliable energy at a low cost, without compromising on Burra Foods' sustainability goals."
"Above all else, Australia's dairy industry needs reliable energy. PPAs deliver reliability alongside long term price security, he said.